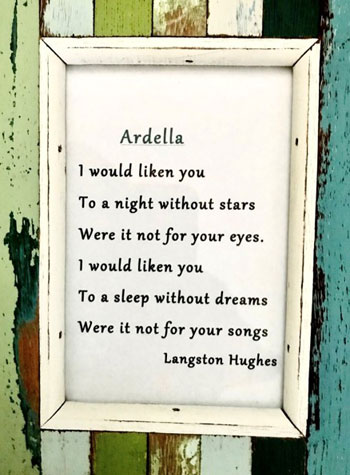 When we found the property at 60 Ardella Road in our hometown of Atlantic Beach, Florida, we were excited but were thinking hard: did we really want to take on a project like this? We got curious about the name of the road, googled "Ardella" and found this beautiful poem by famous Harlem Renaissance American poet Langston Hughes…
Ardella
by Langston Hughes
I would liken you
To a night without stars
Were it not for your eyes.
I would liken you
To a sleep without dreams
Were it not for your songs.
…deciding it was a sign, we bought it! The "sign" is now framed on the studio wall.